2018 Club Competition Winners
Pym's Handicap Cup (Mixed)
Winner: Malcolm Lilley Runner Up: Bill Quince
Whitchurch (Men's Singles)
Winner: Des Cook Runner Up: Mike Pryce
Howard Cup (Men's Pairs)
Winners: Malcolm Lilley & Joe Lound Keast Runner Up: Des Cook & Mike Pryce
Darrington Cup (Fixed Jack Mixed)
Winners: Des Cook & Ray Sabey Runner Up: Malcolm Lilley & Maz Lyon
Ladies Pairs Competition
Winners: Pat Martin-Moran and Maz Lyon
Runners up being Marianne Beavis and Elaine Lound Keast.
Ladies Singles winner – Helen Endacott
On an extremely hot day four of our ladies played a round robin competition to find our Ladies Singles winner.
Congratulations to Helen Endacott who won all three rounds, Maz Lyon was the runner up.
******************************
Petanque team are Promoted
The Petanque team finally confirmed their place in the league which means they will be going up to the next division next year. They won their game against the team, Mad Hatters, just below them in the table 4-1. Congratulations to all those that have played this season.
East Beds League Winners
'A Team' promoted as Champions of East Beds League Division 4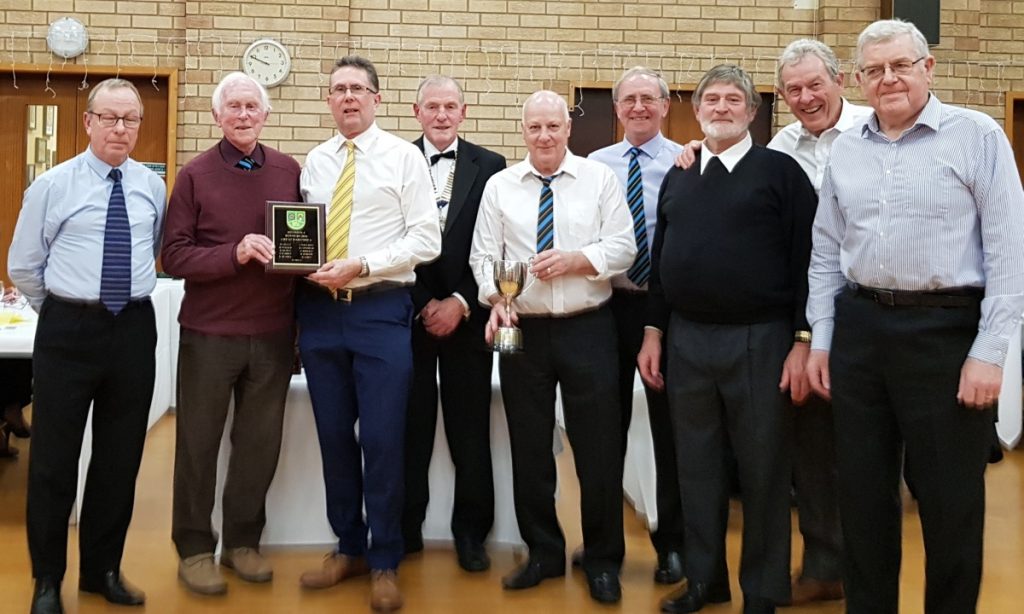 Over 60s promoted!
Over 60s receive congratulations from the Millicent Childs League
"Congratulations to Great Barford on being the first team to reach 1000 shots scored, their total so far is 1023, an average of 57 per game played."
******************************
Bygrave Trophy Winners 2018
Congratulations go to Keith Blaxill, Alex Aitken and skip Des Cook