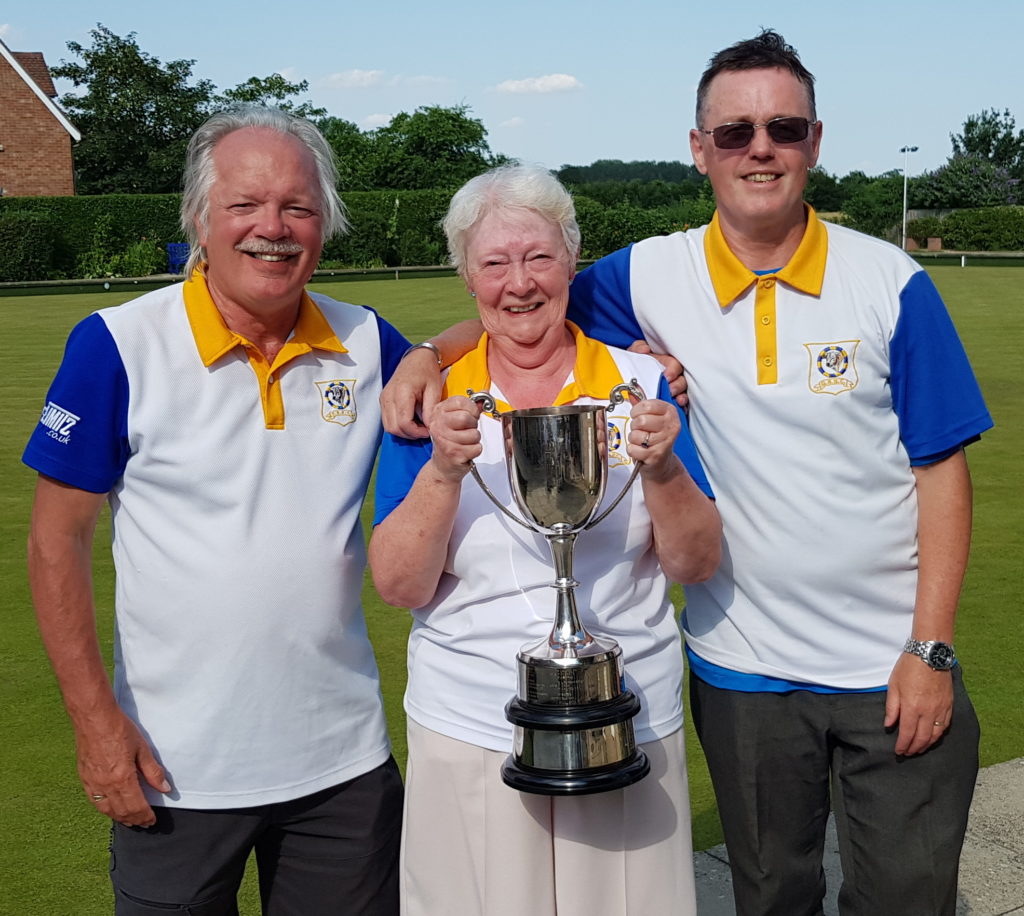 Good numbers of entrants for all competitions and fixture congestion as we begin to leave covid restrictions behind.
Alex Aitken, Dorothy Chambers and Des Cook won the P.A. Bygraves Mixed Triples Cup after exciting competition on triples day.
Jennie Oyston and Bill Quince beat Steve Lyon and Marianne Beavis to capture the Darrington Cup and fixed jack title.
Anne Onyett and Joy Thompson won the ladies pairs competition beating Maz Lyon and Beryl Seymour to lift the F. Jones Trophy
John Griffiths and Malcolm Lilley defeated Alex Aitken and Bill Quince to take the gents pairs title and the Howard Cup.
Paul Warren beat the holder Des Cook in the final of the two wood to win the Harry Favell Trophy.
Des Cook overcame Ray Sabey and the handicappers to win The Pym Challenge Cup for the second time.
Maz Lyon won the ladies singles title and The Elizabethan Trophy for the third successive year, beating Jennie Oyston in the final.
Bill Quince won the mens singles title, beating John Griffiths to retain the Whitchurch Cup, first won by Rev A.J.W. Pym in 1940.
After a difficult season logistically, the Aussie pairs league ended with John Griffiths and Derrick Folbigg taking the Michael Walker Shield with a final victory over Jennie Oyston and Keith Blaxill.
The Captain's Player of the Season awarded for effort and achievement away from the League Arena went to Des Cook, for introducing new players to the Aussie League and organising Friendly Matches in the absence of a Men's Captain, as well as success in internal competitions.