Fixtures/results/report for 2018
20th July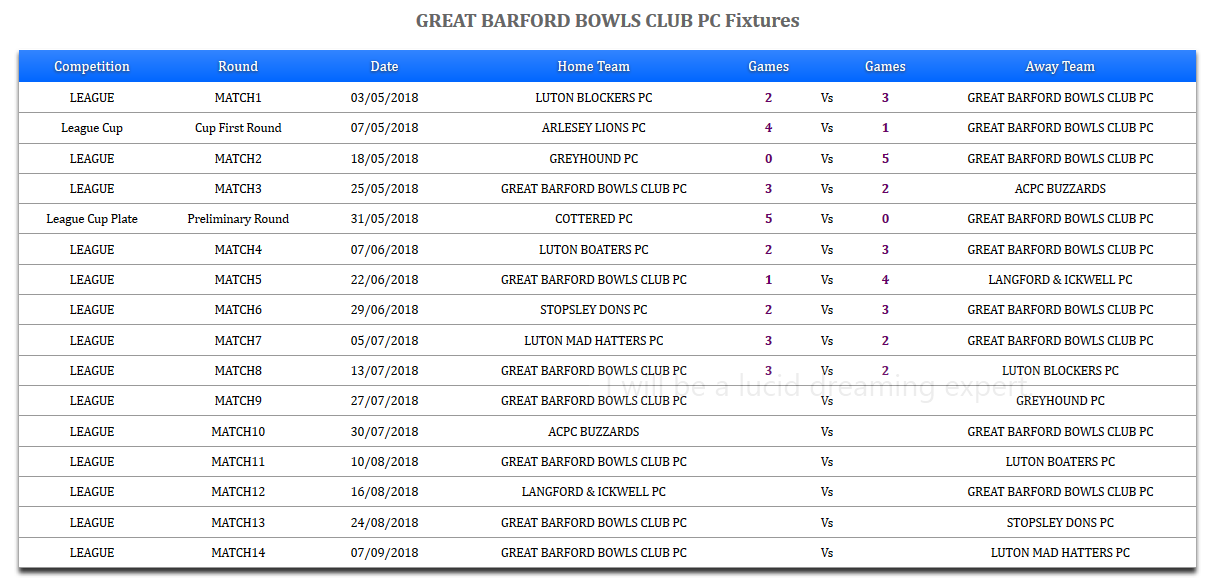 10th July


30th June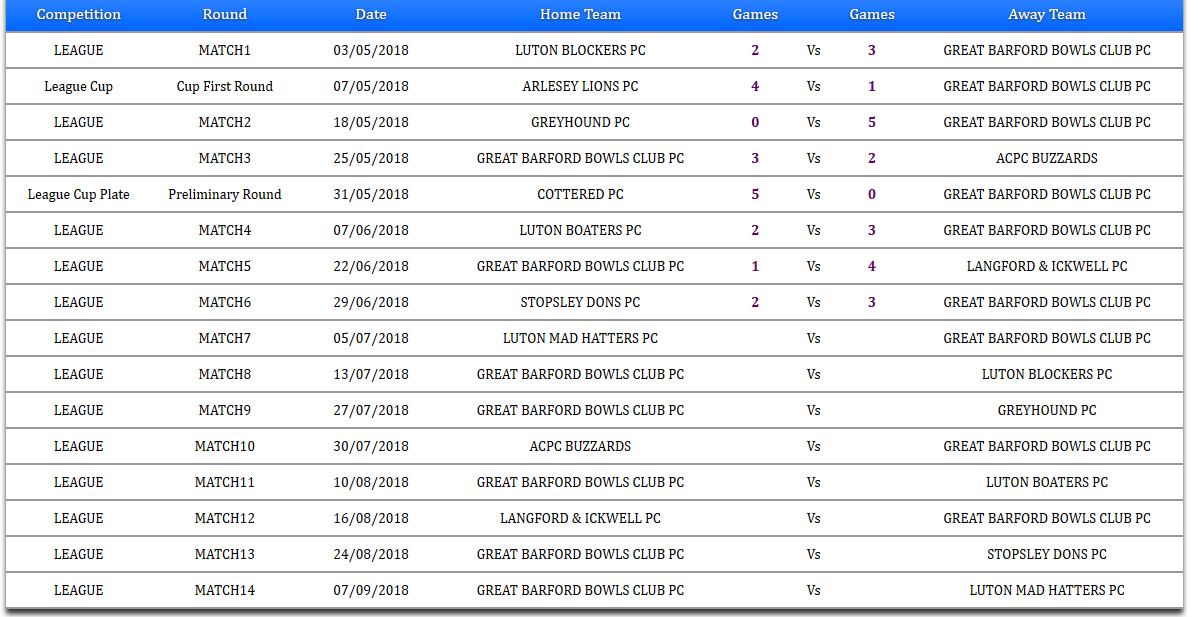 14th June

8th June
Great Barford move to joint top just need extra points in their games to move clear ….

Week 4 results:
28th May 2018
The team has won the first three league matches. At present we are third in the league due to point difference.
League Table 28th May 2018

We are pleased to welcome Pascale as a new member of the group.
The team was knock out of the league cup having come up against a team two divisions above us.
Please come down on a Sunday morning at 10.30am if you are interested in playing the game.
Further information contact 07473738269 or 01767449116



***********************
Final League Table 2017